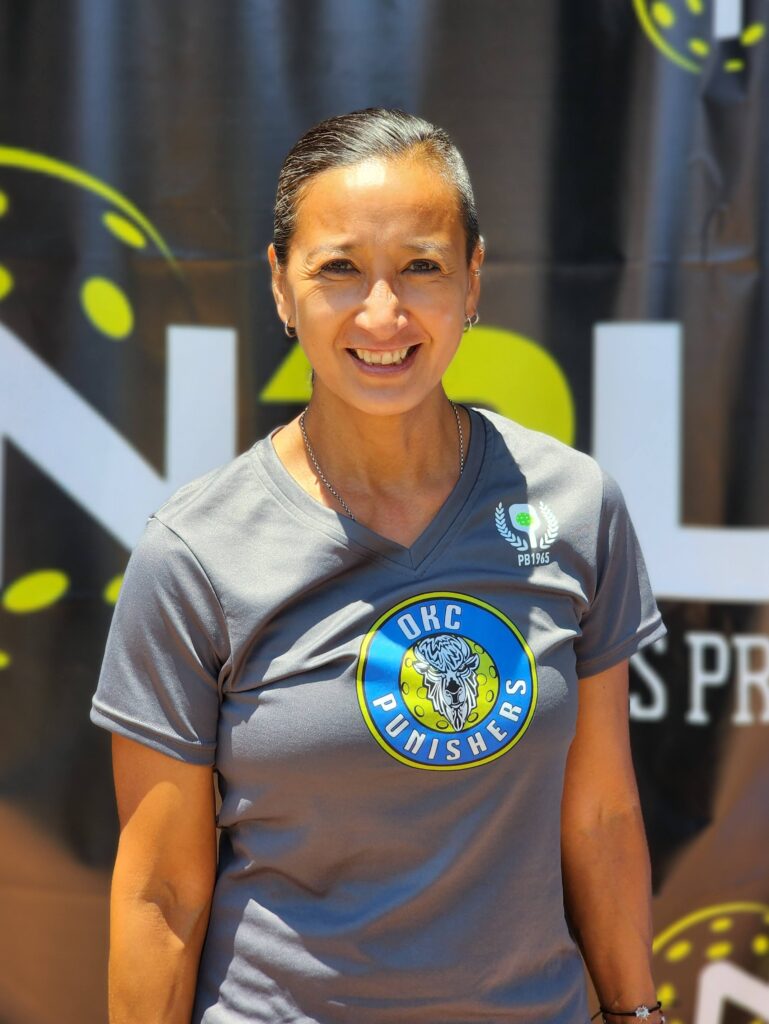 Carrina de Vera: Originally from the Philippines, Carrina de Vera moved to America when she was very young. Her dad taught the whole family how to play tennis. He said that if you can play tennis, you can play anything! She took that to heart and has excelled in many team sports including volleyball, basketball, track, and softball. She went on to be voted "Most Athletic" in high school. Carrina was a ranked junior tennis player and in college was a 2-time MVP for the University of Pittsburgh. She studied Martial Arts in her twenties and is a 2nd degree Black Belt and a National Champion.
Discovering pickleball about eight years ago, it has become a major part of her life. She trains and travels to coach and to compete and has numerous medals in local, regional and national tournaments. She now competes in the Senior Pro division and is sponsored by ONIX. Carrina is an IPTPA & PPR Certified Teaching Professional coaching communities in Ohio and Florida. "Pickleball has brought so much into my life! I'm grateful that I can compete at a high level with so many awesome athletes and share this sport by coaching and playing with friends and family. I now have a network of friends all over the country!" Carrina says about her passion for pickleball.
Carrina and her wife, Deb de Vera, currently live in Ohio and have a son, daughter-in-law, and granddog who live in Denver, CO. When not playing pickleball, she enjoys hiking, biking, kayaking, yoga, and t'ai chi. She is super excited to play for the OKC Punishers in NPL's inaugural season.